What's Included

4 nights hostel accommodation
Return flights from the UK to Reykjavik
Golden Circle guided tour
South Shore guided tour
Reykjanes Peninsula guided tour
All transfers
Breakfast & evening meals

What's Included

3 nights central accommodation
Return flights from the UK to Berlin
Sachsenhausen Concentration Camp Tour
Holocaust Memorial
Berlin Wall Memorial
Topography of Terror
Breakfast included

What's Included

3 nights central accommodation
Return flights from the UK to Barcelona
Sagrada Familia
Parc Gúell
Nou Camp
Return transfers & guide
Breakfast & evening meals

What's Included

4 nights central hotel accommodation
Return flights from the UK to Krakow
Camp Plazlow tour
Entry to the Galicia Museum
90 min Holocaust talk with survivor or family member
Auschwitz Birkenau tour
Wieliczka Salt mines tour
All transfers
Breakfast & evening meals
Education Without Boundaries
Hearing a description is interesting, seeing pictures is better, but actually visiting a place, that opens up a whole new way to experience learning. Soaking up sounds, sights, smells can totally bring a subject to life. Groupia School Trips have created packages that allow students to fully immerse themselves in their subject with expert guides and learning facilities.
Pre-Packaged School Trips
We already have a selection of packages designed to suit curricula across a range of subjects. From Reykjavik to Rome and huge choice of cities across Europe and the UK, every aspect of our packages have been create with education, safety and comfort in mind.
How can we save money on your school package?
Saving money is never about cutting costs, it's about shopping wisely. At Groupia, we work with trusted hotels and suppliers, dealing with thousands of trips every year which affords us the benefit of 'buyer power' and goodwill created over many years of healthy partnerships. These are savings we can pass on to you to give you the best value for your school package.
What if we need changes to our school trip package?
If you find a package that is almost there but doesn't quite fit the bill, then our friendly team of travel experts are on hand to help mould and shape a package to suit all your needs whether they're educational, logistical or concerning accessibility and mobility. We work tirelessly with a wide range of clients to make sure every trip is the perfect fit.
Can we create our own school trip?
Alternatively, if you can't see what you need or haven't seen it elsewhere, simply tell us your requirements and we'll put the pieces in place for your own tailor-made school trip package. Destinations, accommodation, galleries, museums, sights, recreational activities and dietary requirements can all be sourced to suit your exact needs.
You Work Smart, We'll Work Hard
"Oh, I need to arrange the school trip package? Is that before or after I write next term's lesson plans, mark 300 essays, attend a governors' meeting, get grilled at parents' evening..." Fair to say you have enough on your whiteboard, so you can leave the planning to Groupia. Since 2002 we've arranged thousands of trips both in the UK and overseas. Our team will work on your behalf and you'll be assigned your own dedicated Event Manager to act as your point of contact and who is personally responsible for arranging the very best package for your school trip.
Complete Package Service
We're proud of the fact that not only do we take care of the big stuff, we also look after all the little details to help make your role as easy as possible.
Full Itinerary Support
View Your Itinerary on the Go
Online Payment System for Parents
24/7 Support Helpline
Dedicated Event Manager
ABTA & ABTOT Bonded
FCO Membership
Making Education Fun
At Groupia, our priorities are safety, satisfaction, education, comfort, and value, finding the best options at the best prices while never overlooking the requirements of looking after large groups of students while on the move. But that doesn't mean we forget the fun. Simple details such as recreational facilities in the accommodation or experience based challenges such as white water rafting or rock climbing, bubble football or escape rooms, we have a huge range of activities available to add smiles to your school trip package.
Phones out, it's time for the test!
Yes, in this instance you're allowed to get your phones out while we do the test. Call our team today and test us with your school package trip. We'll send you a no hassle quote based on your dates and numbers. If at any points those details change let us know and we'll simply alter the quote to fit. Once booked you can still make changes up to six weeks before your event date.
So, what are you waiting for? Let Groupia School Trips pass your examination.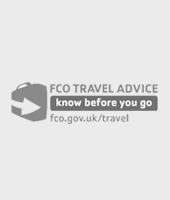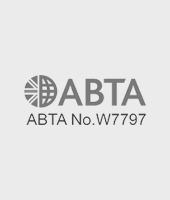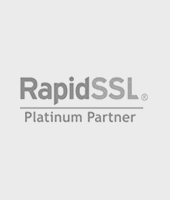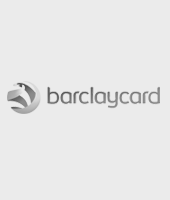 We're ready to help...
Simply send us your school trip requirements to get started...
Contact Us
Dedicated Account Manager
24/7 Support
Full Itinerary Support
Online Payment Area
ABTA & ABTOT Bonded
FCO Members

Travelling abroad? Stay informed.
For information on staying safe and healthy while travelling abroad as well as local laws and latest government advice on destinations visit the FCO Travel Aware website.